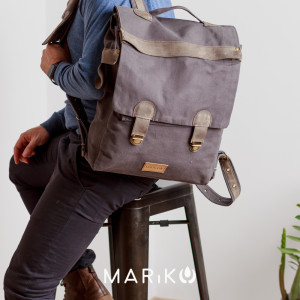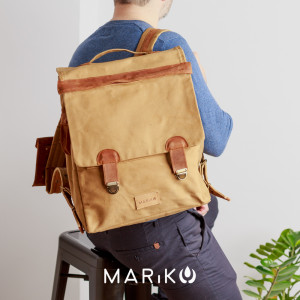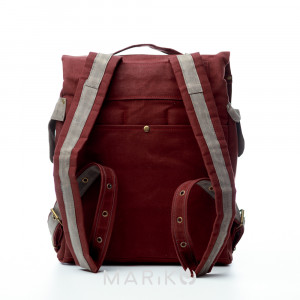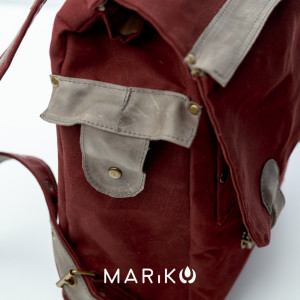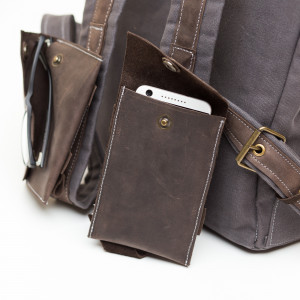 JOHNNY Backpack
Price:
68.00 EUR
http://mariko.design/johnny-backpack_115089
* Next to the product, you have the available colors you can choose from. Taking into account the calibration of your monitor, please consider that you might see a slightly different shade of the colors.
---
Due to the strong fabric I was made of I will be by your side today, tomorrow and for many years now. Once you put me on your back, your laptop's safety is guaranteed. The waxed fabric keeps the humidity away and the foam inserts give you an extra protection. My dimensions provide a generous space so, besides your laptop, there is plenty room for a snack, agenda and all the little things you need for a typical day. On my shoulder straps there is a special spot for your phone, pass, so you won't have to search for them while running to catch the bus. If you choose me, I will be your best friend.
Dimensions: 40 x 32 x 10 cm
Interior: cloth lining and protective foam
Exterior: waterproof canvas with antique metal and vintage leather
2 side pockets with buckle closure
Features:
an inside zippered pocket
a laptop compartment
a hidden A4 compartment
2 side pockets with buckle closure
a zippered pocket in front
2 phone pockets and belt strap
http://mariko.design/johnny-backpack_115089