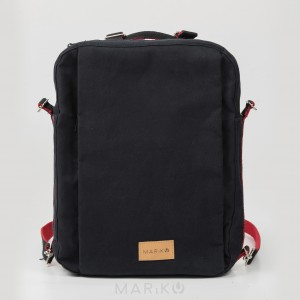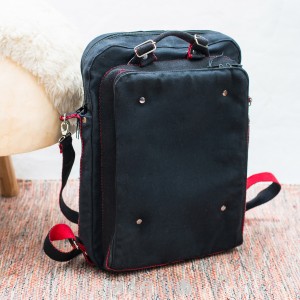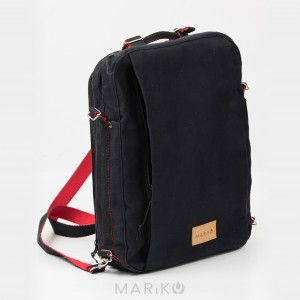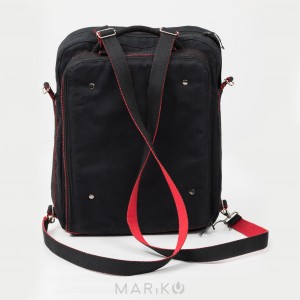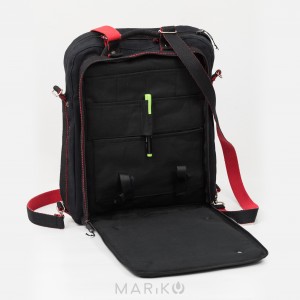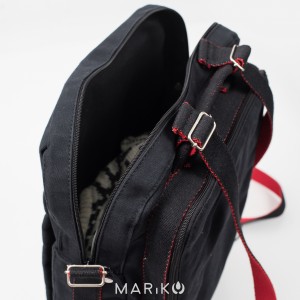 DAVID CITY Backpack
Price:
65.00 EUR
http://mariko.design/david-city-backpack_117385
* Next to the product, you have the available colors you can choose from. Taking into account the calibration of your monitor, please consider that you might see a slightly different shade of the colors.
---
David City hátizsák vagy válltáska
Ha munkába sietsz. Vagy órára. Gyalog, buszon, metrón, villamoson. A laptopod jó helyen lesz. Bélelt helyet biztosítok neki. A töltőkábellel sem fogsz összebogozódni, külön zsebekbe pakolhatsz minden apróságot. Szeretem, ha rendben vannak a dolgaid. Hiszen rend a lelke mindennek. Szokták mondani, hogy egy női táskában minden van, csak rend nincs. Nos, ezt én nem így látom. Téged is meg foglak győzni róla. És egyszer csak azt fogod érezni, hogy végre nem bosszant fel a megtöredezett, összegabalyodott töltőkábel, és a sticked sem kell keresgéld, hisz ott van, ahova tetted. Méreteim 32x42x8. A pántom, természetesen, állítható. Kedved és szükséged szerint lehetek válltáska vagy hátizsák. Hajrá!
Technikai leírás:
Méret: 32x42x8 cm rekesz középen /28x34x4 rendszerező rekesz / 28x40 cm-es cipzáros zseb
Belső: fekete vászon béléssel és szivaccsal párnázott
Pántok: fekete-piros 4 cm-es állítható gyapot pántok
http://mariko.design/david-city-backpack_117385