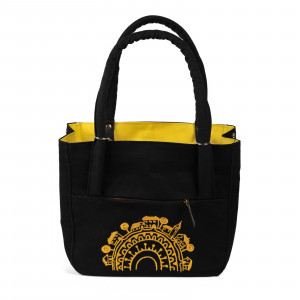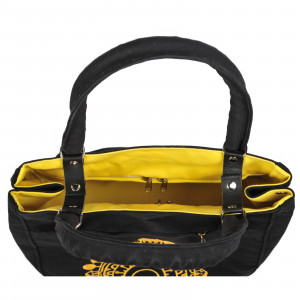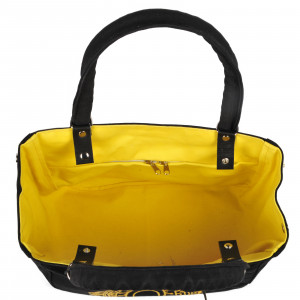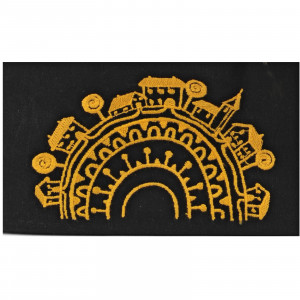 CITY FLOWER Black&Yellow Bag
Price:
50.00 EUR
http://mariko.design/city-flower-blackyellow-bag_120789
* Next to the product, you have the available colors you can choose from. Taking into account the calibration of your monitor, please consider that you might see a slightly different shade of the colors.
---
Our City Flower is a multifunctional bag which you can put to use in your everyday life. If you get bored of it, you can turn it inside out and use it as a whole other bag. We tried to hide numerous pockets so the colour effects on the bag would no be disturbed. There are exactly four pockets hidden on both sides in the bag.
It was manufactured from hard, waterproof canvas, the effect of which we try toneing down with a beautiful embroidery. Even the name of the bag is given by this decorative embroidery: a flower depicting a city.
Size: 30X43X12
Material: waxed canvas, metal accessories, zipper.
Functions: two pockets with metal zipper on the outside, three or four pockets with zipper on the inside.
http://mariko.design/city-flower-blackyellow-bag_120789